Exclusive Live view of Inch Reefs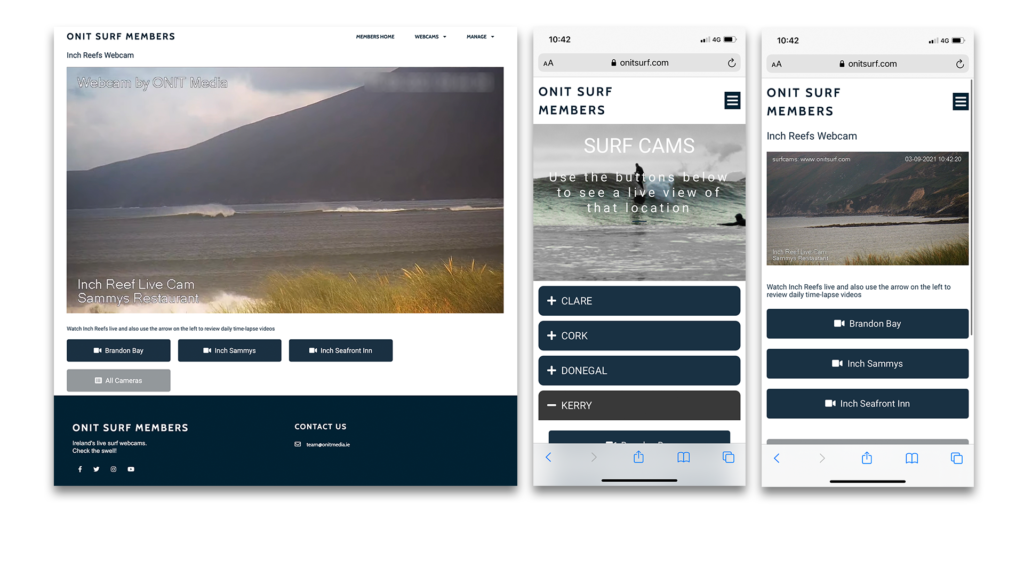 New ONIT Surf Pro website with exclusive Inch Reef Live Web Cam.

Don't burn fuel and money on wasted journeys. Access new site and cam for €5.55/month so you never miss a surf!

Register below or to return to free site click here.
For secure online transactions we use Stripe 3D Secured.
By registering with ONIT Surf Members you agree to our terms and conditions.
Please take a moment to review these terms here.
We use 3D Secure online payments. If Account Setup is unsuccessful contact your bank and request Secure 3D Payments are activated on your card.
*Web cam partners are advertised in the members site